Sign up to receive the Better Together newsletter.
Our first town hall is this week. Town halls will be a chance to hear about recommendations to unite St. Louis City and County, ask questions, and get involved. Can't make it? Join us live from your couch or wherever you find yourself Wednesday at 6:00pm through our facebook page.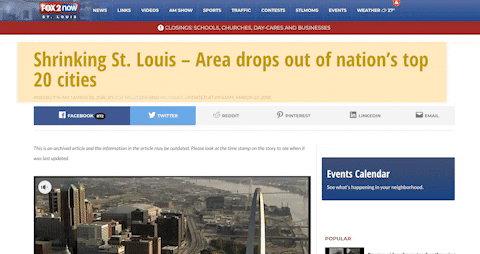 Big Problems
It's no secret that too many St. Louisans don't feel safe in their community. Our national reputation as one of the most dangerous cities in the US affects our ability to attract people and business. Fragmented efforts to address public safety mean our region is less safe for everyone.

Health, mental health, workforce development, and affordable housing are all things that can help address public safety. Coordinating across multiple health and human services departments between the City and County limit our ability to address these needs.

The quality and effectiveness of some police departments consistently fails to meet expectations. Of our region's 55 police departments, 75% are unaccredited and that's no good for police officers or residents. Keeping St. Louis safe is a lot more difficult than it needs to be.

Big Solutions
We could epically change our region's ability to make sure our entire community is safe for everyone. The City-County Governance Task Force recommendations would create a new government and one professional police department to serve the region. A new structure is just the start.
Here's what a unified structure working to increase public safety could mean for St. Louis:
A holistic approach - With one government we could address our greatest health and wellness disparities. A new health department, coordinated human services, and a unified approach to homelessness, could effectively improve lives throughout the region.

Improved and equitable policing - Unification would provide greater accountability and standards for policing in the region. Police officers from across the City and County would join together in a new police department. Rather than 55 departments to improve and coordinate, we would have one.

Improved numbers - Perception matters. Uniting the City and County would create a more accurate picture of the region we live in. That's good news when it comes to attracting new talent and opportunities to St. Louis.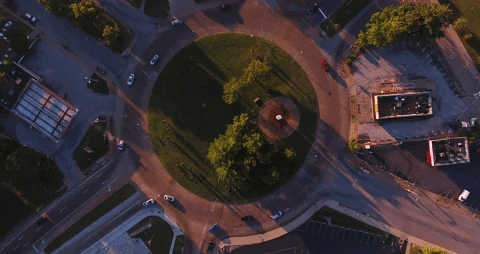 Around the Lou
Tomorrow is Election Day! If you live in the City of St. Louis, you have a lot to consider before heading to the polls. With 12 aldermanic seats and the Board of Aldermen President seat up for election, we hope everyone in the City will exercise their right to vote tomorrow. Check out a sample ballot here.

Register to vote. If you live in St. Louis County, March 6th is the last day to register to vote for the April 2nd elections. Check your voter registration status here.

Newly improved soccer parks in Forest Park. In April, the City of St. Louis and Forest Park Forever will formally reopen and dedicate Emerson Central Fields with four new soccer fields and three new rugby fields.
Get Involved
Thanks for your engagement and support!
-Team Better Together STL